Upgrade of Lairg Road, Bonar Bridge
Added on 31 October 2010
We are delighted to confirm that the overhead power cables on Lairg Road in Bonar Bridge are to be buried underground as part of the current upgrading works to the road, pavements and streetlights. Both the Highland Council and Scottish and Southern Energy, who maintain the power cables, are working together to ensure the project is completed in good time.
This follows many years of campaigning by CCC, not least by Sandy Chalmers, our TEC Services Rep.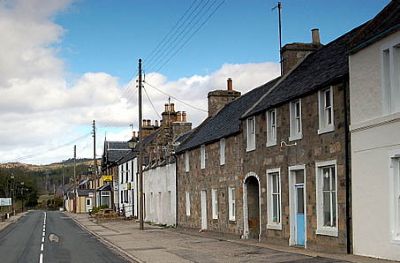 Lairg Road with the overhead power cables.